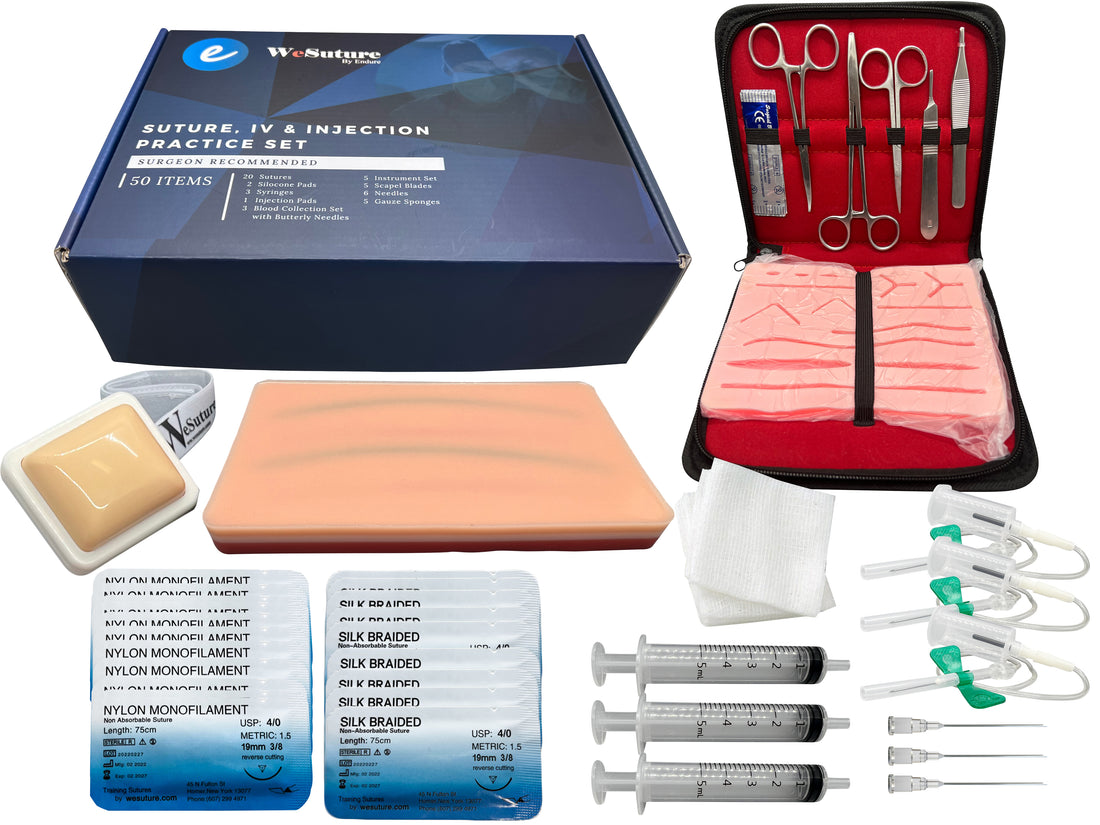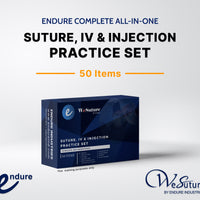 Endure Suture, IV & Injection Practice Set (50 Items)
For Training Purposes Only
Why train with an inferior product when you can use the real thing?
The Endure Suture, IV & Injection Practice Kit was developed in collaboration with medical professionals. This kit contains 50 authentic, high-quality equipment you'll need for realistic simulation of a variety of medical procedures, including suturing, venipuncture, and injection training.

Whether you're a medical educator, researcher, or student in training to become a doctor, nurse, dentist, veterinarian, EMS, or other medical professional, you'll find everything you need in our All-In-One Practice Kit.
Free Shipping on All Orders!
Free Samples - Not sure if our sutures are a good fit for your clinical use? You can always order a set of free samples to see if they are right for you. Just select the link below for the form and fill out your preferences.
Order Free Sample Now!